OUR STORY
Homes Not Borders collects hundreds of donations including many that we cannot use for home setups, like king-size blankets, stained table cloths, or drapes. Homes Not Borders was also always in need of decorative home goods, like throw pillows, table runners, and wall hangings, to make the apartments more homey and personable. So back in 2021, HNB enlisted some of its refugee artisans' friends to start making items HNB could use in home setups and paying them accordingly.
Our volunteers took notice and started asking to buy some of the items, and we realized there is indeed a market for these home goods. So in the summer of 2022, HNB started selling these artisan products at local markets and fairs, and in September 2022, New Neighbor Designs officially launched its own website.
New Neighbor Designs seeks to empower refugees in Washington D.C., especially women, to make artisan goods using recycled materials to create items such as table runners, pillows, and bags. In addition to the website, we still support our artisans by finding local outdoor markets that they can participate in, which encourages them to become engaged in their communities. 
WELLNESS

By purchasing items made by our artisans, you support their creativeness which incentives them to make more, wellness as sewing brings comfort to the soul and financial wellbeing.

SUSTAINABLE

We provide the artisans with donated fabrics and materials that they repurposed into table runners, pillow covers and so on which reduces the amount of waste that ultimately ends up in our landfills.

ONE OF A KIND

Find unique pieces that combine the fabrics and patterns you love with the artisan's personal touch and cultural significance.
1. CONNECTED WITH HOMES NOT BORDERS

Refugees are connected through Homes Not Borders to help furnish their homes and are offered access to our programs aimed at economic development.

 2. PERSONAL CONNECTIONS

Through our client-first mindset, we develop connections with them which leads to the discovery of their talent with thread.

3. RECYCLED FABRICS

We provide our clients with donated fabrics so they can repurpose the material enhancing its beauty in the process.

4. ONLINE MARKET

The artisans return the finished product to us, where we upload the pictures and description onto the website and manage the shipping.

5. ARTISANS GAIN ADDITIONAL INCOME

Once you buy an item, 80% of the price goes directly to the artisan (and 20% to HNB for marketing costs).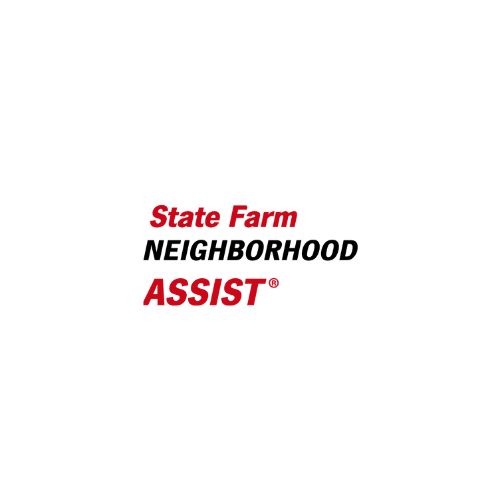 State Farm Neighborhood Assist Grant Program
Thanks to your support and votes, Homes Not Borders is one of a hundred lucky winners of the $25,000 State Farm Neighborhood Assist Program Grant, that State Farm gifts to nonprofits nationwide they believe have the potential to make a bigger impact in their communities. We are both ambitious and optimistic about this opportunity and are always looking for ways to better serve our community.
New Neighbor Designs addresses the unmet need for income opportunities for refugee women, as men typically find work while women struggle to enter the workforce. Additionally, this program aims to engage our artisans in the larger community, offering them comfort, purpose, and pride in what they do. With these funds Homes Not Borders will be able to pay for supplies and services that the artisans need to make the final product and for us to create a well-functioning sustainable website that will last years.
Read The Full Article